Greetings from Hickory Wind Farm!
Thank you for visiting our website! Our picturesque ridge-top farm is located in the beautiful coulee region of southwest Wisconsin (about 22 miles east of La Crosse, WI). In addition to seeing our alpacas and browsing The HW Farm
Shoppe, visitors to the farm are provided with a scenic country drive and a wonderful view.

Our first huacaya alpacas arrived at the farm in October 2004 and we purposefully maintain a smaller herd to insure that all of our animals receive quality daily attention. Whether purchasing breeding stock or fiber/pet quality alpacas, our customers can be assured that their animals are healthy, in good condition, and well-mannered. In continually seeking to improve fiber quality while maintaining correct confirmation, we carefully select the herdsires we use for breeding. As a result most of our herd can claim award-winning genetics and many are award-winners themselves.
Although selling alpaca fiber products was not in the original plan, The HW Farm Shoppe evolved as people continually asked "What do you do with the fiber?" and wondered where to buy alpaca yarn and finished products. The HW Farm Shoppe is open for our farm events and for our farm visitors; it is "easily" open by appointment for hands-on shoppers.



Whether you are curiously looking or seriously shopping for quality alpacas, do contact us if you have questions, would like to learn more about the alpaca industry, or would like to arrange a farm visit. We look forward to seeing you soon!
See 'Events' for The HW Farm Shoppe hours.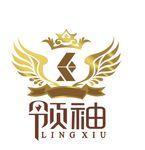 Great Lakes Alpaca Association
Alpaca Owners Association
Alpaca Fiber Cooperative of North America (NAFSA))